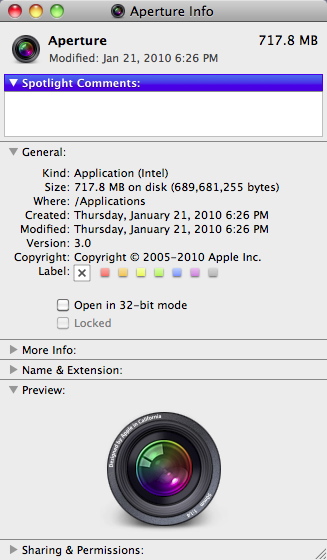 If you have to switch to 32-bit mode in Aperture to run your plug-ins, which are all 32-bits, you can do so via the Get Info box (File > Get Info). With the application closed, check the "Open in 32-bit mode" box, then relaunch Aperture. All of your current Aperture plug-ins should be available to you then.
More Aperture Tips and Techniques
To learn more about Aperture 3, check out my Aperture 3 Essential Training on Lynda.com. Also, take a look at our Aperture 3 Focus Section. Tons of free content about how to get the most out of Aperture.
---
---