Happy to see that PictureCode has updated their excellent Noise Ninja plug-in for Aperture 3 that runs in 64-bit mode.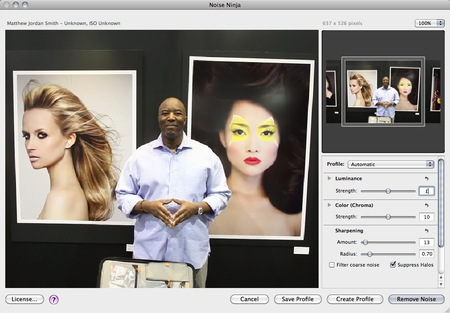 I just downloaded and tested Noise Ninja 2.0.7, and the entire process went quickly and smoothly. Once you install it, just relaunch Aperture 3 and the new version will appear in your "Edit With" menu. Simple and works great. One down, a few more to go!
More Aperture Tips and Techniques
To learn more about Aperture 3, check out my Aperture 3 Essential Training on Lynda.com. Also, take a look at our Aperture 3 Focus Section. Tons of free content about how to get the most out of Aperture.
---
---