The iPad belongs on a stand. Whether you're using it as a digital photo frame, or have it propped up while typing with a Bluetooth keyboard, a portable stand improves the situation. I've been using this simple wire display stand that costs around $2, folds up for easy transport, and is feather light.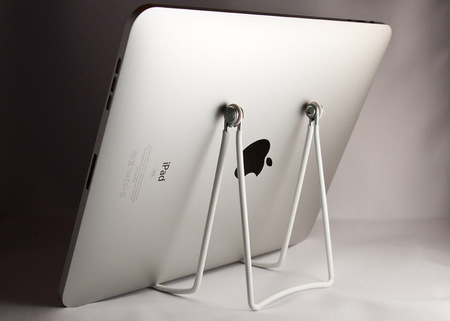 An Apple iPad on a $2 wire display stand. Click on image to enlarge.
The steel wire is vinyl coated and the hinge washers are plastic so the stand will not scratch your brand new iPad. When you're on the go, this trio weighs in less than 3 pounds: iPad (1.5 pounds), keyboard (11.5 ounces), and stand (1 ounce).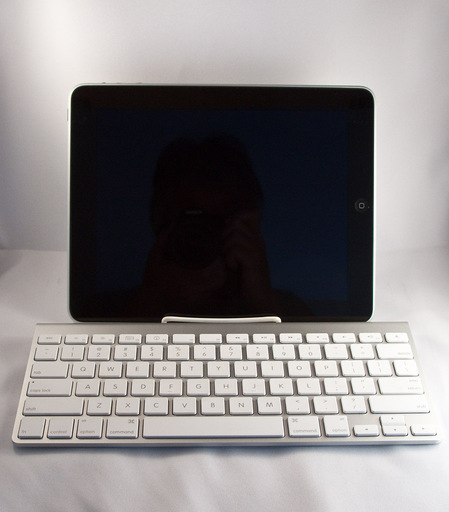 Traveling Light! iPad, keyboard, and stand weigh less than 3 pounds. Click on image to enlarge.
More iPad Articles
Bluetooth Keyboard and iPad - A Powerful Combination
Turn Your iPad into a Live Camera
Lowepro Classified 160 AW is Perfect Bag for iPad Toting Photographers
Coolest iPad Apps for Photogs? Keynote and CameraBag
"iPad for Photographers" - Digital Photography Podcast 219
---
-
---