One of the most amazing moments when you're at sea is when a vibrant sunset breaks through the clouds filling your eyes with color. It was our last night on the MacMania 10 Cruise to Bermuda, and we had yet to see one of those spectacular light shows during the trip. Then, suddenly, there it was.
Unfortunately, there were also gale force winds out on deck. So most folks stayed inside and watched the show. That is, except for Sue who braved the wind to get her shot.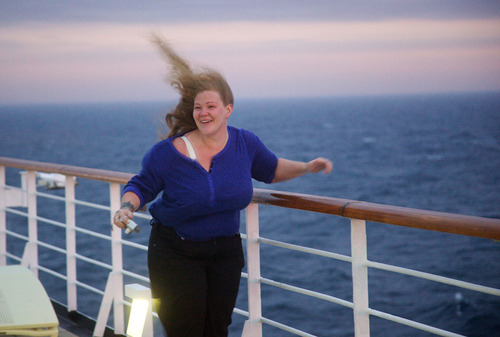 I'm not sure which was more amazing: The oranges and reds of a setting sun to my right, or Sue battling nature on my left. So as you can image, I took pictures of both.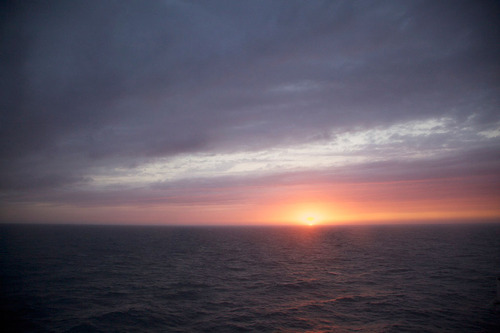 I've come to the conclusion that for some photographers, they will brave just about any challenge to capture those lingering moments of daylight. Hats off to you Sue. And I mean that literally!
Photos of Bermuda sunset and Sue by Derrick Story. Captured with a Canon 5D Mark II and a 24-105mm Canon L zoom. Click on images to see larger versions.
---
-
---