Knowing how to get the most from your flash provides you with endless lighting options. This week we remove the strobe from the camera's hotshoe and explore how to create professional looking portraits with a minimal amount of equipment. With just a single light stand, a couple of umbrellas, and a pair of dedicated flashes, you can have a portable studio that is easy to transport, but yields amazing results.
As a bonus, those with the TDS Podcast App can watch a slideshow that demonstrates the various lighting techniques I discuss in the podcast. You'll find it under "Extras" for this episode. The TDS Podcast App works on the iPhone, iPad, and iPod Touch.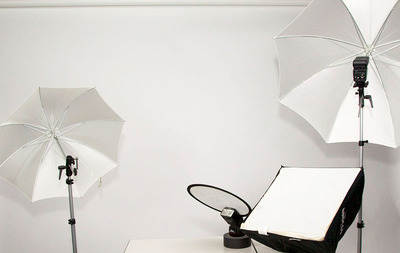 Listen to the Podcast
You can also download the podcast here (23 minutes). Or better yet, subscribe to the podcast in iTunes. You can support this podcast by purchasing the TDS iPhone App from the Apple App Store.
Monthly Photo Assignment
Float is the June 2010 Photo Assignment. You can read more about how to submit on our Member Participation page. Deadline for entry is June 30, 2010.
JD Felton was the "Sizzlpix Pick of the Month" for Photo Assignment 50. Who will be the winner for Photo Assignment 51? The prize is an 11"x14" Sizzlpix of the winning photograph.
More Ways to Participate
Want to share photos and talk with other members in our virtual camera club? Check out our Flickr Public Group. It's a blast!
---
-
---
Podcast Sponsors
Red River Paper -- Try the $7.99 Sample Kit.
Make Your Photos Sizzle with Color! -- SizzlPix is like High Definition TV for your photography.
---
Technorati Tags: digital photography, podcast, technique, Technology, The Digital Story, tips