When I was walking about Hamilton, Bermuda with just a Canon PowerShot S90
in my pocket, I spotted this most unusual shot. To this day, I'm not sure of the purpose of this particular phone, there, off to the side of the street.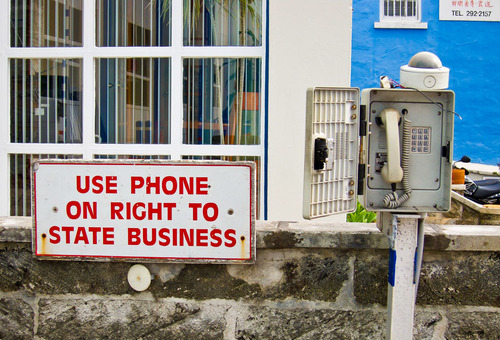 Photo by Derrick Story. Canon S90, ISO 80, Raw, 1/400 at f/4 Click for larger image.
---
-
---