I have a couple hard drives without enclosures that weren't being put to use. What a shame! All that disc space just sitting there. So I decided to take a chance on a $30 hard drive docking station. Now I'm putting those discs to use.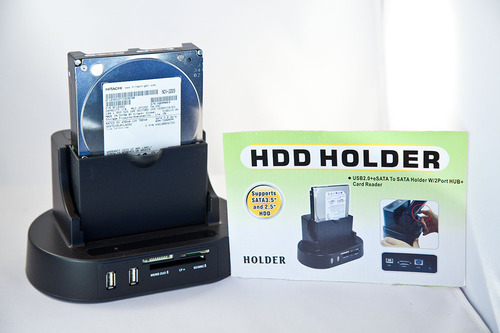 The $30 docking station isn't going to win any awards for craftsmanship or design, but it does work. Insert the drive, push the power button, format it, and start working. Since it's the drive that requires integrity, not so much the docking station, this should serve me just fine for moving my data around.
It also includes a card reader and a USB hub with two ports. Don't get your hopes up for the card reader, but the USB hub seems to work fine.
---