I'm going to do something I've never done before. I'm leaving for a week in Kauai, and I'm not taking a laptop. I have my Lowepro Fastpack 250
packed with my camera gear, lots of memory cards, iPad 3G, Bluetooth keyboard, and the Camera Connection Kit. The MacBook Pro stays home.
Why? Because I'm tired of lugging a 6.5 lb computer everywhere I go when I could save myself 5 pounds with the iPad, plus have Internet connectivity anywhere there's a cellular network.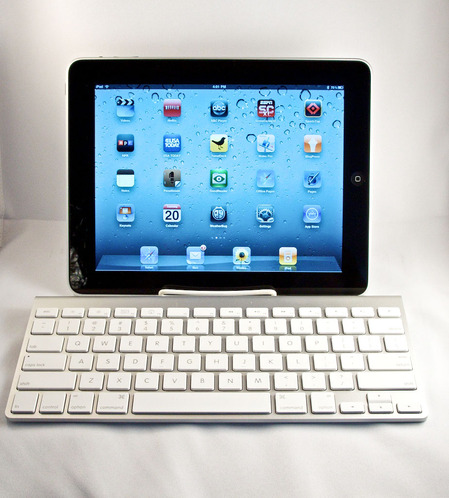 Going iPad and keyboard only - no laptop for this trip. Click on image for larger version.
While traveling, all of my images will stay on the memory cards. I'll upload my favorites to the iPad as backup and for enjoyment. And if everything goes right, I'll spend my free time taking pictures and enjoying Kauai, instead of working on the computer.
Stay tuned, and I'll let you know how this works...
---