Raw files and video clips really pile up the gigabytes when I'm on the road. I've been testing hard drives that have both speed and capacity, and my latest favorite is the OWC 500GB Mercury Elite-AL Pro mini.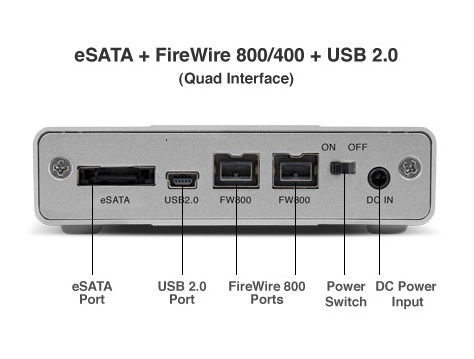 It spins at a speedy 7200 RPMs, holds 500GBs of data, allows for both FireWire 800 or USB2 connectivity (eSATA too if you need it), includes an on/off switch, and it *does not* require external power for FireWire and USB connections. It's a little bigger -- 5.5in(L) x 3.8in(W) x 1.1in(H) -- than the LaCie Rugged that it replaces. But it also feels more solid and looks beautiful. Cables and plenty of software are included with the drive.
The OWC Mercury Elite-AL Pro mini isn't the lightest drive I've carried recently, but it performs well and inspires confidence. And at $149, it's a good value too.
---