Today Apple announced two new models of the MacBook Air. The larger of the two, 13.3", could be the mobile device that nimble photographers have been waiting for.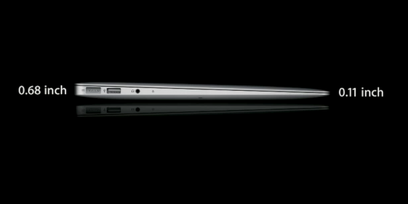 The specs are impressive:
13.3" LED backlit display at 1440 x 900 pixels
Core 2 Duo processor (1.86 GHz) with NVIDIA GeForce 320M graphics
Full size keyboard and multi-touch trackpad
Up to 256 GB of Flash memory (no traditional hard drive)
Since the device weighs less than 3 pounds, has instant-on, 7 hours of working time, 30 days of standby time, plus you have USB input to Mac OS X, you get many of the benefits or a traditional laptop combined with the portability of an iPad.
This will most likely become the desired computer for photographers on the go. Given that the top-of-the-line model is priced at $1,599, I think many shooters will make the move right away. More to report soon.
---