The EOS 60D
is a creative departure from Canon's normally conservative upgrade philosophy. The magnesium construction that many loved with the 50D has been replaced by an aluminium and polycarbonate resin body. The LCD is now hinged, allowing it to swing and swivel. And in general, the 60D just looks different than its predecessors. It's really a whole new DSLR.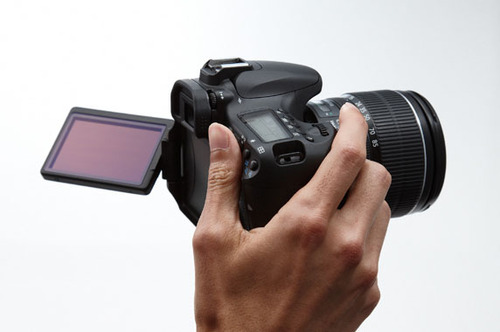 And how does it perform? In this week's show, I walk you through some of its best features, and a few of its missteps. But the bottom line is, if you're looking to upgrade from a Rebel, like to shoot HD video, and want more control over your photography, the EOS 60D is a camera to seriously consider.
Listen to the Podcast
You can also download the podcast here (31 minutes). Or better yet, subscribe to the podcast in iTunes. You can support this podcast by purchasing the TDS iPhone App for only $2.99 from the Apple App Store.
Monthly Photo Assignment
High ISO is the November 2010 Photo Assignment. You can read more about how to submit on our Member Participation page. Deadline for entry is Nov. 30, 2010. Entries must be recorded at ISO 800 or above.
TDS Summer 2011 Photography Workshop
We're making plans now for the Summer 2011 TDS Photography Workshop. If you want your name on the reserve list, just drop me a line.
More Ways to Participate
Want to share photos and talk with other members in our virtual camera club? Check out our Flickr Public Group. It's a blast!
Podcast Sponsors
Red River Paper -- Try the $7.99 Sample Kit.
Make Your Photos Sizzle with Color! -- SizzlPix is like High Definition TV for your photography.
Blurb
believes passionately in the joy of books - reading them, making them, sharing them, and selling them. Learn more by visiting
Blurb on The Digital Story
.
---
Technorati Tags:
digital photography
,
podcast
,
technique
,
Technology
,
The Digital Story
,
tips