On a crisp, autumn day in Sonoma County, I took the IR modified Olympus E-P1 on a walk. I used an Olympus M.Zuiko Digital ED 14-150mm F4.0-5.6 zoom lens for this shot. Settings were ISO 400, f/9 at 1/400th of a second.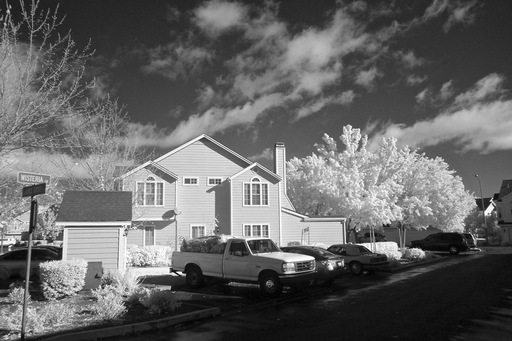 "Wisteria Lane"- Infrared shot captured with a modified Olympus E-P1. Photo by Derrick Story. Click on image for larger version.
I'll have more information soon on these modifications.
---