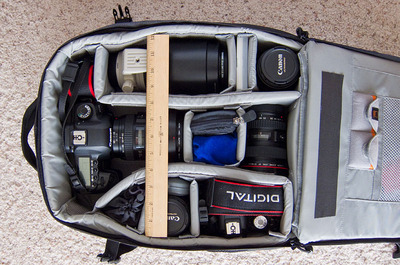 As the Photography Evangelist for Lowepro, I get to test all the new gear they produce. And when I say test, I mean load it up and hit the road.
---
Inside a Lowepro Pro Runner 300 AW. My current favorite mid-sized backpack.
---
I've traveled to Washington DC with a Fastpack 250, Germany with a Pro Trekker 300 AW, Bermuda with a Pro Runner 300 AW, Kauai with a Exchange Messenger, and on and on.
Over the months, I've become very fond of some of these bags. I have many that I like, but there are 5 that I would not want to live without. I posted an article about them on the Lowepro blog. You might want to hop over there and read the post and check out the links. I'll also list them here for you:
As I said, there are others I use all the time and like, but these are my current favorites.
---