Using Shift-Drag in Photoshop CS5 to stack two photos in a layered document...
Fortunately I had a camera with me when I came upon this colorful vineyard during the late afternoon on Saturday. I didn't have much time to "work the shot," so I made two exposures: one for the sky and the other for the foreground.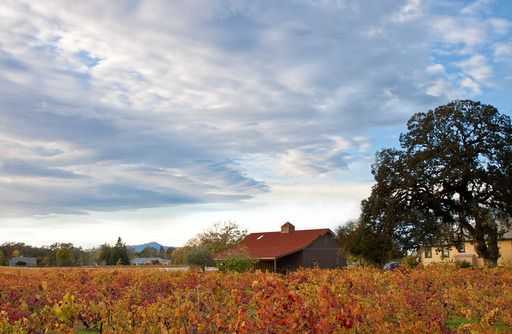 Photo by Derrick Story. Click on image for larger version.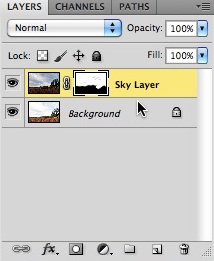 Then in Photoshop, I stacked the two images to create a layered document (hold down the Shift key and drag one photo on to the other.) I then clicked on the top layer, held down the Option key, clicked on the Vector Mask icon at the bottom of the Layers panel and created a mask. Now, with the brush tool set to white, I can reveal the areas from the top layer that I like (the sky) and combine it with the vineyard from the bottom layer.
This two-shot technique allows me to work fast in the field, then quickly composite the image in Photoshop. It's not HDR, but it works nicely.
---