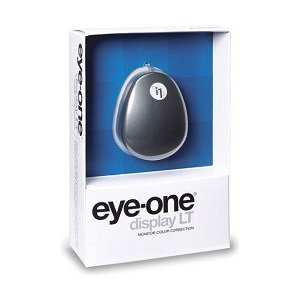 I need your help with this one...
I've been using a Spyder 2 colorimeter *forever,* but its ancient software will not longer work for my new MacBook Air. So I need a new calibration device. The options I've been perusing include:
The X-Rite Eye-One Display 2
for $199. The reviews seem pretty good, but the price is a bit more than I wanted to pay.
Datacolor DC S3X100 Spyder 3 Express
for $79 and seems to have pretty good reviews, and I like the price.
Pantone huey Pro
for $84, which has pretty good reviews, but I didn't have that great of an experience a while back with the original Huey colorimeter.
So what do you recommend? If you've had experience with any of these, or have a better idea, please post a comment. I could use your help with this one.
---