When the sky is unsettled, it pays to have your camera next to you on the front seat of the car. As I headed down the heart of California on Interstate 5, I had one hand on my Canon 60D
and the other on the steering wheel.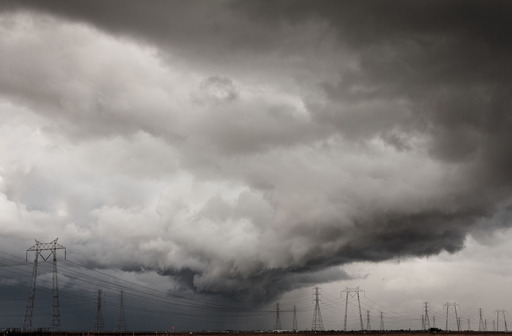 Rain clouds on Interstate 5 captured with a Canon 60D and the kit 18-55mm zoom. ISO 100. Click on image for larger version. Photo by Derrick Story.
When this picture presented itself to me, I couldn't resist rolling down the window and capturing it. I recommend viewing the larger version (by clicking on the image) so you can better appreciate the power-line towers that add a nice linear element to the composition.
---