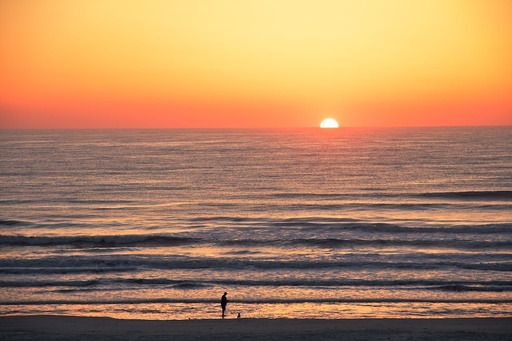 "Sunrise at Crescent Beach" Canon 60D with 15-85mm set at 85mm. F/5.6 at 1/125th. ISO 125. Photo by Derrick Story. Click on image for larger version.
California and Florida are two different worlds. And one of the most physical differences on the east coast is that the sun rises over the ocean. Yes, an obvious fact. But the experience is anything but mundane.
Normally I oversleep when I travel to the east. But this morning I was awake with coffee in hand as the first rays of light appeared at Crescent Beach. I grabbed the Canon 60D with the EF-S 15-85mm zoom and waited for the sun to break the horizon.
After enjoying these types of moments first thing in the morning, everything else in the day just seems a little brighter.
---