One of the challenges in the studio when using off camera flash is getting the right balance between light on the background and your subject. I use the "Group" control on my Canon flash system to get the look I want.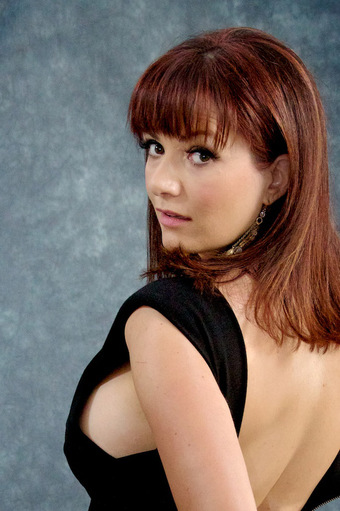 "Michaela Looking Back" by Derrick Story. Click on image for larger size.
For this shot, I used four Canon flashes: two on the backdrop and two for the subject. I set the backdrop flashes to "Group B" and the subject flashes to "Group A". I then used the flash control menu on the Canon 60D to play with the ratios between the two groups. When I want a bright background, the ratio can be as extreme as 8:1. Usually I'm set around 4:1 or 2:1.
By simply changing the settings in the menu on the 60D, I can adjust my lighting scheme without ever moving from the shooting position. If you haven't experimented using Groups this way, give it a try.
More Off Camera Flash Tutorials
If you want to learn more about getting pro results from simple flash units, be sure to check out my Off Camera Flash title on Lynda.com. I show you all sorts of helpful lighting techniques that are especially good for portraits.
Off Camera Flash - Basic Techniques for Pro Results
Light Modifiers for Off Camera Flash
Off Camera Flash - The Single Light Portrait
"More Off Camera Flash" - Digital Photography Podcast 233