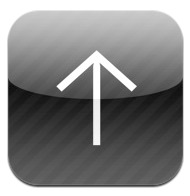 How many times have you said, "There's got to be a better way to present my work on the iPad?" I have. Many times.
So I finally got serious and searched for a simple, flexible presentation/portfolio app, and I've decided that Minimal Folio is the best for me. Why?
Flexible - I can arrange images, PDFs, and videos in a sequential presentation, or as topic columns. When working in columns, I can follow one column down, but move sideways to related images. It's very simple to set up, but can be very impressive during the presentation.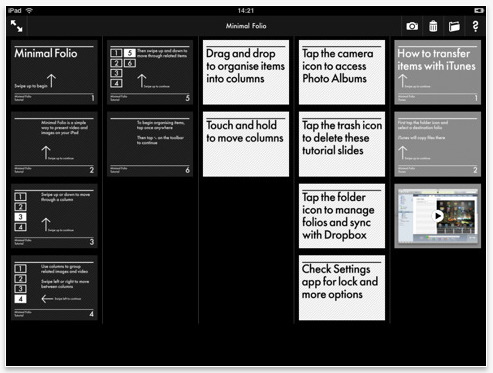 App Controls Via "Settings" - Once you get your presentation the way you want, you go to the Settings App for the iPad to lock it down. This allows you to hand your iPad to the client or viewer to let them enjoy the portfolio, but without worrying that they will accidentally alter it.

Dropbox Syncing - You can upload images via iTunes to Minimal Folio, but I prefer Dropbox syncing. Point Minimal Folio to your Dropbox, and it creates a new folder in your Dropbox. Within that folder there is another titled "Minimal Folio." Your images have to go inside that nested folder. Once they are there, they are synced with the iPad. Very flexible.
There are a handful of other useful features, such as copy and paste, import from your Photos app, display on an external output device, and share via email.
Minimal Folio is only $2.99 in the App Store. It's a terrific utility for photographers or anyone who wants to make presentations on their iPads.
More App Reviews for the iPad
The Digital Story Podcast App for the iPad
Nik Software Brings Its Magic to the iPad with Snapseed
M.I.C. CF Card Reader for the iPad: Does it Work?
---
The Digital Story on Facebook -- discussion, outstanding images from the TDS community, and inside information. Join our celebration of great photography!
---