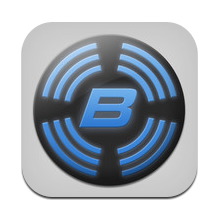 I first learned about Bongiovi Digital Power Station when I reviewed the iHome iW1 AirPlay speaker system, which incorporates this technology. I loved how the real time audio remastering dramatically improved the output of the iW1 speakers. I then discovered that Bongiovi Acoustics is also offering an iOS App that I'm using for my iPhone 4S. It's simply called, Bongiovi DPS, and it is impressive.
You access your music by launching Bongiovi DPS instead of your Music app. By doing so, you're able to take advantage of the improved output that comes with the on-the-fly audio remastering. The interface is quite good, providing the usual shortcuts to artists, albums, playlists, etc. You don't have access to DRM music in your iTunes library, which is one of its limitations. I hit this wall with some of my older music.
But, the songs that are available sound amazing. You can configure your audio environment by choosing a profile for each type of output: headphones, speaker, line out, AirPlay, and Bluetooth. You have many free profiles available, and with a 99 cent in-app purchase, you can unlock more. Once you find the sound you like for your headphones or speakers, the app remembers the profile until you change it.
I'm using it for my JBL earbuds and small speaker systems. The clarity and dynamic range are noticeably improved. You can turn off and on the digital processing by tapping the blue "B" icon. Smart move by the engineers. What a difference.
With Bongiovi DPS on, I can listen to music at lower levels and enjoy it more. I'm hearing subtleties in songs that I've missed previously. Using the free iOS app has reenergized by passion for music on the go. I highly recommend trying it.
---
The Digital Story on Facebook -- discussion, outstanding images from the TDS community, and inside information. Join our celebration of great photography!
---