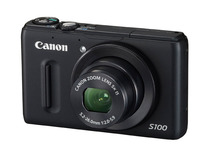 You have to wonder how secure manufacturers feel right now as they release the barrage of new compact cameras in a declining market for them. In Canon's latest financial results, sluggish sales of compact cameras were a primary culprit for their annual shortfall.
This trend persists throughout the market affecting both hardware manufacturers and accessory companies. Unfortunately for everyone, it's a fairly long pipeline for hardware product releases. So those compacts you see announced today were conceived some time ago.
It will be interesting to see how the low end market shakes out in 2012. My feeling is that DSLR sales will remain strong, but mobile devices, such as the iPhone 4S, will continue to erode compact camera sales.
---
The Digital Story on Facebook -- discussion, outstanding images from the TDS community, and inside information. Join our celebration of great photography!
---