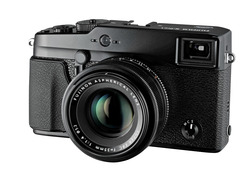 FujiFilm announced the Fujifilm X-Pro1, and it's exactly what many of us were hoping for. The beautiful styling of the X10 combined with the brains of the X100... and with interchangeable, wide aperture prime lenses.
Quite honestly, this company is wearing down my resistance. When I saw the X100 at Photokina, I immediately wanted to shoot with it. But I was able to argue with myself that the fixed mount lens was too limiting at that price. Then they rolled out the X10. Again, those feelings of desire surfaced. But I already had a terrific compact system camera with fast prime lenses. So I was able to look the other way saying that the X10 was a high end point and shoot. But now... it's going to be tough to pass on the X-Pro1.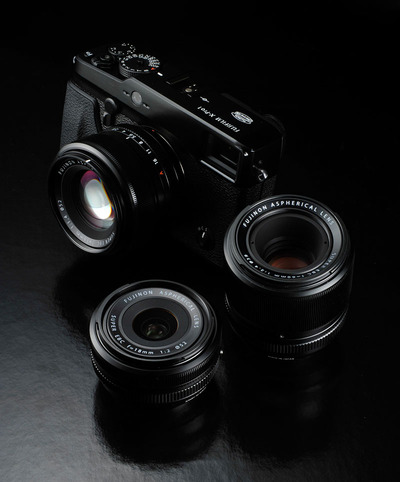 At its heart, the X-Pro1 features a Fujifilm-designed 16MP APS-C X-Trans CMOS sensor. It includes that wonderful hybrid optical/electronic viewfinder from the X100. And they've rolled out three prime lenses with launch: XF 18mm f/2 R, XF 35mm f/1.4 R, and XF 60mm f/2.4 R Macro.
Once this system hits the streets, which should be soon, the body is estimated to sell for around $1,700 US, with lenses going for around $600 each. More lenses are planned for the future.
Now, what's my excuse going to be this time?
---
The Digital Story on Facebook -- discussion, outstanding images from the TDS community, and inside information. Join our celebration of great photography!
---