You'd be surprised at what you can discover at an electronics event. For example, in the North Hall at CES there's an entire car show featuring vehicles of the future, exotic audio systems for today's cars, and high tech goodies to enhance your driving experience.
One of my favorites of the day was the Audi Urban Concept -- an all-electric, carbon fiber beauty designed for city life.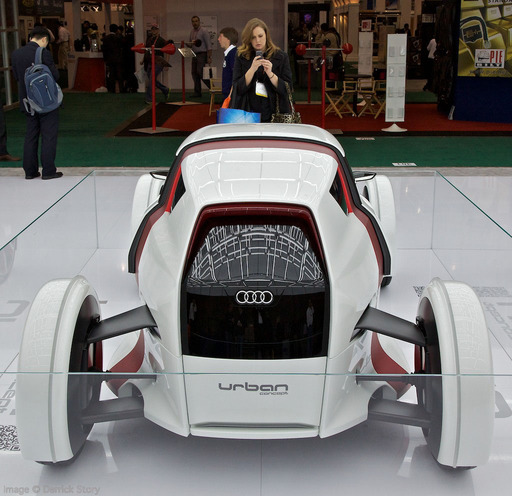 Audi Urban Concept Electric Car. Photo by Derrick Story.
This two-seater was first unveiled at the 2011 Frankfurt Auto Show. Fortunately for us, Audi shipped it over the US for our enjoyment. And like many things at this trade show, the future is closer than we often think. The Urban Concept may go into production as early as 2013.
---
The Digital Story on Facebook -- discussion, outstanding images from the TDS community, and inside information. Join our celebration of great photography!
---