When I review my twilight shots that blur motion, it's amazing how often the ones I like best were exposed at 1 second.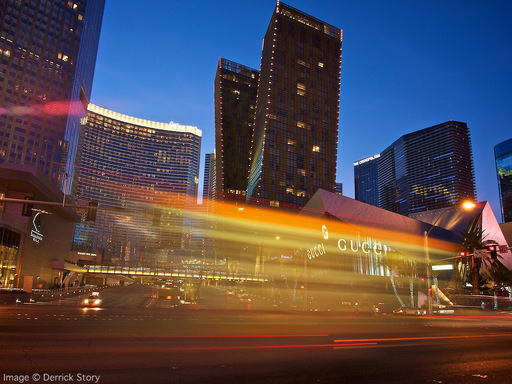 "Las Vegas Blur" photo by Derrick Story.
What's even more curious, is that I'm usually controlling the settings with Aperture Priority, not Shutter Priority. I do this typically because I'm figuring how much depth of field I want. But when I review the metadata for the shots (don't you just love metadata!), the cool exposures are often around 1 second.
This has often held true for waterfalls and other motion shots. And I'm beginning to think, maybe I should switch to Shutter Priority?
---
The Digital Story on Facebook -- discussion, outstanding images from the TDS community, and inside information. Join our celebration of great photography!
---