Your investment in micro four thirds gear is about to pay off. And if you haven't made the leap yet, this might tempt you to do so. Olympus announced the OM-D E-M5 body
that brings pro capabilities to the compact system camera world.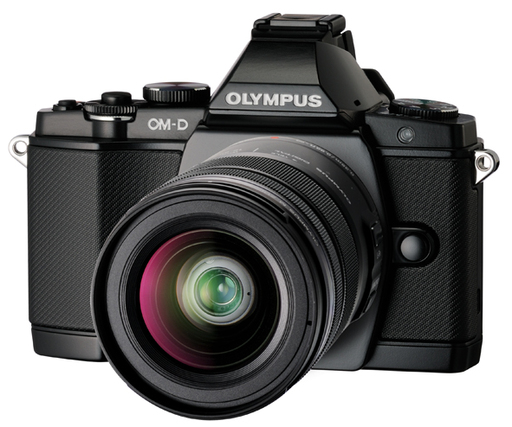 Basic Features
Rugged dust proof and splash proof body
5-axis image stabilization that works with all micro 4/3 lenses (including those by Panasonic)
Fast autofocusing system (Olympus claims "fastest")
9 frames per second burst mode
Redesigned 16.1 MP image sensor
High ISO performance: 200 - 25600
Full HD recording using .mov format (MPEG-4AVC/H.264) and AVI (Motion JPEG)
Built-in electronic viewfinder with 120-fps refresh rate
Tilting back viewfinder (3.0-inch touch screen OLED, 610k dots)
Wireless flash functionality
Art filters for both stills and movies
Stereo audio recording
Compact body that measures only 4.8 inch (W) x 3.5 inch (H) x 1.7 inch (D)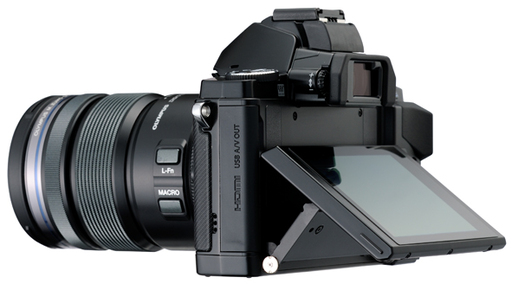 Pro Accessories Too
The HLD-6 Power Battery Grip in the same dust and splash proof construction as the Olympus OM-D body, is an adaptable, two-part grip that can be used either as a landscape grip for easier handling or as a portrait grip with an additional shutter release. The portrait grip accommodates an extra lithium-ion battery to supplement the one in the camera body.
The FL-600R electronic flash (GN 50 at ISO 200 or GN 36 at ISO 100) offers improved recharge time and enhanced flexibility and operability for movie recording, and with a wireless control option. Equipped with a built-in LED, the FL-600R can be used to light movies and as a brighter AF auxiliary light.
The MMF-3 Four Thirds mount adapter is designed for mounting a Four Thirds Standard-compliant lens on the OM-D body. The MMF-3 also features dust and splash proof construction.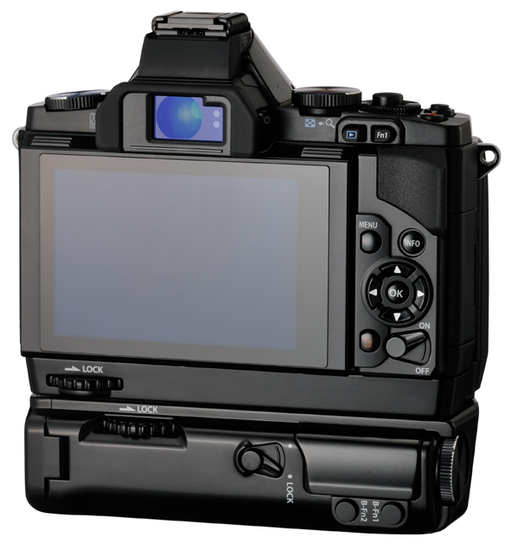 US Pricing
The Olympus OM-D will be available in April 2012 and will ship in the following configurations:
$999.99 (Body only, available in Black and Silver)
$1,299.99 (Black or Silver body with black M.ZUIKO Digital ED 12-50 mm f3.5-6.3 EZ lens)
$1,099.99 (Black body with black M.ZUIKO DIGITAL 14-42 mm f3.5-5.6 II R lens)
I think the best deal is the OM-D with the 12-50 mm zoom for $1,299. Currently, the 12-50mm zoom lists for $499.
The Bottom Line
The OM-D body elevates micro four thirds to a new level. This rugged all-weather camera should provide the performance most serious photographers want while taking up less room in the camera bag. The pricing is reasonable, especially considering the specification. And for those of us who already have a collection of four thirds and micro four thirds lenses, the investment in the OM-D body seems like a wise one.