Postcards present great advantages. In a mailbox full of bland envelopes, postcards radiate like desert flowers. They're easy to send: stick a 32-cent stamp on the back, write an address, and drop them in the mail. Postcards will bring smiles to the faces of good friends, or catch the eye of potential clients. And you may not realize it, but they're easy to make. Yes, you could use outside printing services for this, but why not create your own?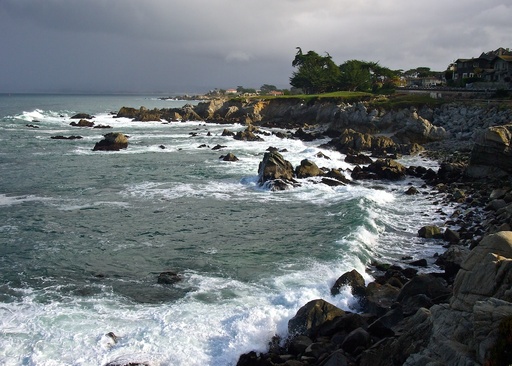 Delight friends and family when a beautiful landscape appears amongst the bills and ads in their mailboxes.
By downloading the postcard "backs" on this page for 4" x 6" and 5" x 7" versions, all you have to do is add your artwork on the front, and you have a professional-looking mailer that you can send, share, or even sell. You can use your choice of paper surfaces. Take a look at the Red River Postcards Info Page for affordable paper options, tips, and specs.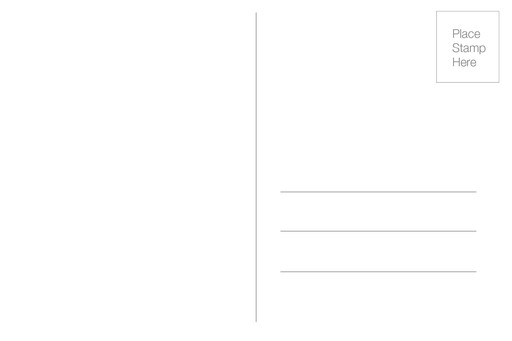 4"x6" postcard back template. Right-click to download.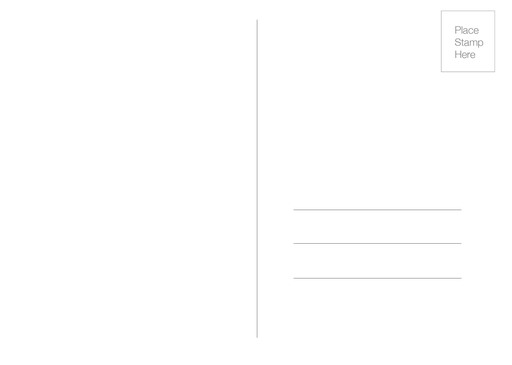 5"x7" postcard back template. Right-click to download.
The best papers to work with are those that are at least 8.5 mil thick (which exceeds postal regulations) and have plain paper backs that make it easy to print the template and write an address. The links on the Red River page offer some good suggestions that meet these requirements.
I like to print up a handful of templates to have on hand, then just run them through the printer again when I have an image I want to add. I also keep the digital templates on my iPhone, so I can create new postcards anywhere I find an AirPrint printer.
If you want to stand out from the crowd, both for business or pleasure, postcards are a great way to do so. Print up a few, and see what you think.
---
Like Red River Paper on Facebook -- Free paper give aways, printing tips, and lots more.
---