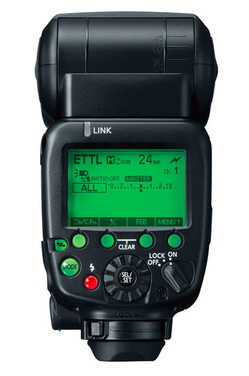 I enjoyed reading Sly Arena's first impressions of Canon's New Speedlite 600EX-RT & Speedlite Transmitter ST-E3-RT. But then I calculated the costs. The 600EX-RT flash can be preordered for $629 from B&H, plus the Speedlite Transmitter ST-E3-RT will run you another $319. Add shipping and the tax we're supposed to pay at the end of the year, and you have a $1,000 flash and trigger system.
As David Hobby wrote on his Strobist site: "Official price for the Canon 600EX-RT speedlite was set at: 1 Paul Buff 640WS Einstein + 8" hi-output reflector + 2-grid set + 64" soft silver PLM + 64" diffusion fabric."
I think that sums it up.
---
The Digital Story on Facebook -- discussion, outstanding images from the TDS community, and inside information. Join our celebration of great photography!
---