Cropped sensor cameras aren't getting as much attention these days as they should. Recent full frame announcements such as the Canon 5D Mark III and the Nikon D800 have many shooters thinking that it's full frame or bust. Not too fast there cowboy! Cropped sensor cameras such as the Canon 7D, Nikon D7000, and upcoming Olympus OM-D offer many advantages. And I cover five of those benefits in this week's podcast.
Listen to the Podcast
You can also download the podcast here (26 minutes). Or better yet, subscribe to the podcast in iTunes. You can support this podcast by purchasing the TDS iPhone App for only $2.99 from the Apple App Store.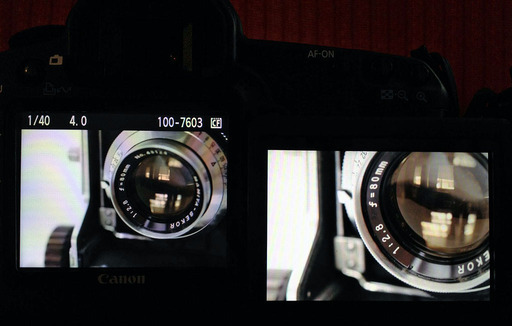 Cropped sensors can provide a more satisfying experience for macro photography. Image on the left captured with a Canon 5D Mark II while the image on the right with a cropped sensor Canon 60D.
---
Enter to Win a Nikon 1 with 10-30mm zoom lens by "Liking" Red River Paper Facebook Fan Page.
---
Monthly Photo Assignment
Macro is the April 2012 Photo Assignment. You can read more about how to submit on our Member Participation page. Deadline for entry is April 30, 2012.
More Ways to Participate
Want to share photos and talk with other members in our virtual camera club? Check out our Flickr Public Group. And from those images, I choose the TDS Member Photo of the Day.
Podcast Sponsors
Red River Paper -- The $7.99 Sample Kit is back! And with free shipping.
Make Your Photos Sizzle with Color! -- SizzlPix is like High Definition TV for your photography.
Need a New Photo Bag? Check out the Lowepro Specialty Store on The Digital Story and use discount code LP20 to saven 20% at check out.
---
Technorati Tags:
digital photography
,
podcast
,
technique
,
Technology
,
The Digital Story
,
tips