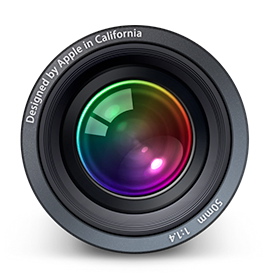 "Where the heck is Aperture 4?"
[a cry from the blogosphere]
Usually when we get this deep into the Aperture release cycle (2 years +), murmurs begin that Apple has abandoned the application. Blog posts are published with disgruntled photographers threatening to switch to Lightroom. (I like the phrase "switch" to Lightroom, btw.) And everything in general seems to get a little tense.
My position? Try not to worry. Why? Well, here are a few things to consider.
Consideration #1 - Raw Updates Are Still Rolling In
Apple continues to provide Raw updates for iPhoto, Preview, and Aperture. That means you can can process Raw files in your two-year-old application from the Nikon D4, Nikon D800, Canon 5D Mark III, and the Olympus OM-D. Your photo management app remains up to date without having to spend an additional dime. Maybe the people who should be complaining are the ones who have to spend big dollars updating their apps to access the Raw profiles from the latest models.
Consideration #2 - Dot Releases Still Being Released
My current version of Aperture is 3.2.4. Lots of minor fixes have been published over the last two years. Apple seems to be on top of its app maintenance.
Consideration #3 - MobileMe to iCloud Transition
Aperture 3 is tightly integrated with MobileMe, which is going away in a month. There's much to work out with iCloud integration, and Aperture 4 won't be released until that work is ready.
Consideration #4 - WWDC Announcements
Did you see all of the TBDs in the WWDC program? There are going to be many changes after June 11, 2012. Some of those will affect Aperture.
Consideration #5 - Mountain Lion
You can bet that Mountain Lion, the next release of Mac OS X, will have an impact on Aperture.
Unlike some other photo applications, Aperture doesn't live on its own. It's a component of the Mac OS X (and possibly iOS) ecosystem. So there are more levers to pull in between releases.
If you want to spruce up your Aperture life while you wait to see what appears around the bend, then I recommend you switch to a solid state drive in your Mac. That will certainly improve Aperture's performance until we find out what Apple has up its sleeve.
In the meantime, try not to worry. Everything is going to be just fine.
Aperture Tips and Techniques
To learn more about Aperture 3, check out my Aperture 3 Essential Training on Lynda.com. Also, take a look at our Aperture 3 Learning Center. Tons of free content about how to get the most out of Aperture.
My next open Aperture Workshop is scheduled for Nov. 2012, in Santa Rosa, CA. You can get on the pre-registration list, plus learn about all the other photography workshops offered this season by visiting the TDS Workshops page.
---
The Digital Story on Facebook -- discussion, outstanding images from the TDS community, and inside information. Join our celebration of great photography!
---