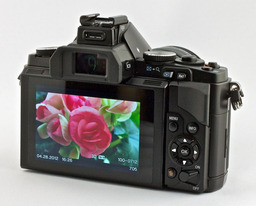 One of my favorite features on the Canon EOS 60D
and the Olympus OM-D E-M5
is live view. I'm discovering how effective composing on non-fixed-back LCDs can be for certain types of shots. It's ironic that we're used to this method for our camera phones and point and shoots, but seem to forget about it when picking up the DSLR.
I was so used to looking through the viewfinder that I would forget entirely about composing on the LCD. I'm over that now, and I'm using live view for about a third of my shooting. Some of the most common situations include:
Crowd shots where I hold the camera overhead.
Close up photography at weird angles.
Product shots in the studio.
Candids when I don't want to make people self conscious (holding the camera at my waist).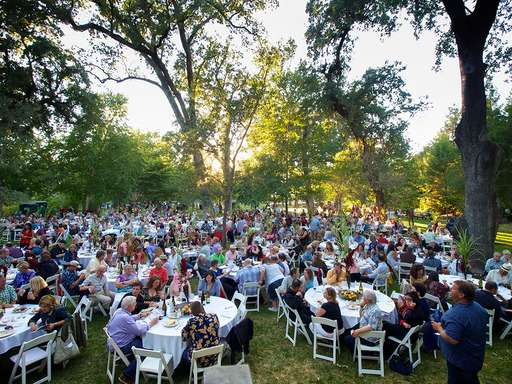 By finding a good position and holding the camera over my head, I was able to compose this shot. Photo by Derrick Story.
Live view has really helped me with product photography. I move the camera around the subject at different angles until I find just the look I want. If I have enough light on the subject, I can capture the photo right on the spot. If you haven't done so already, try it.
Thanks to the addition of video recording with DSLRs, we're seeing more articulated LCDs than ever before. If you have one, try experimenting with live view for your still photography too. You might see the world in a slightly different way.
---
The Digital Story on Facebook -- discussion, outstanding images from the TDS community, and inside information. Join our celebration of great photography!
---