As I mentioned in yesterday's post, I'm not taking a DSLR on my assignment to Europe. Instead, I'm packing my micro four thirds kit and traveling light with two bodies and six lenses in a Lowepro backpack.
In preparation, I've been testing this kit in real world situations. (I might be crazy, but I'm not stupid.) Yesterday, however, was the first time I left my DSLR at home for a paid assignment.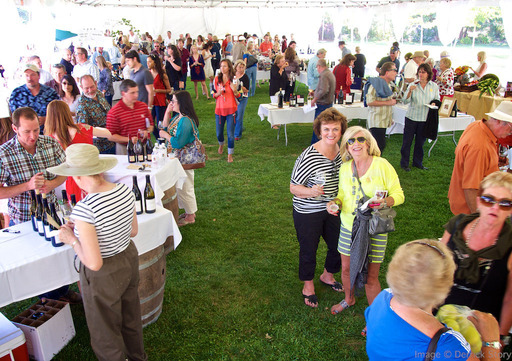 Fun Ladies. They were dying to get in a shot, so I let them. I held the OM-D high over my head and tilted the LCD screen to compose the shot. ISO 400 with no supplemental lighting. It's one of my favorites of the day. Photo by Derrick Story.
The job was to cover the Grapes to Glass event in the heart of Sonoma County's wine country. I took only one bag that held my micro four thirds kit including two flashes. Over the course of the afternoon and evening, I used two bodies, four lenses, and my lighting. I shot Raw and processed the work in Aperture 3.3.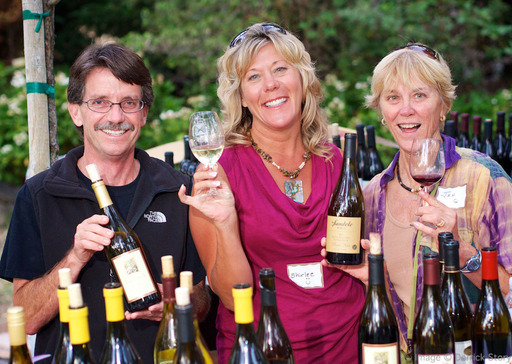 Wine Pourers. Captured with OM-D and 45mm f/1.8 lens at f/2.2. Off camera flash held over my head with my left hand. ISO 800. Photo by Derrick Story.
Bottom line: the shoot turned out beautifully. The images were sharp and colorful. I had no problem working with the Raw files in Aperture. And my back and shoulders feel great today.
Next test will be the TDS Sonoma Coast Workshop that begins on Friday. I'll keep you posted.
---
You can find more photo tips and "photography how tos" on my Pinterest page.
---