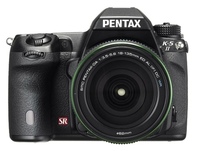 As we've already seen with the Pentax announcement, there will be lots of photo equipment news over the next few days. This is the time to watch and evaluate if you're considering upgrading.
After Photokina is over on September 23, that will be the time to make your buying plans. All of the announcements will have been released, and those of us covering the show will have had a chance to look at the new products in person.
I'm leaving for Germany this weekend, and I'll be covering Photokina from the trade show floor. I plan to post lots of images on Instagram and via Twitter. Of course there will be features and wrap-ups here on The Digital Story.
In the meantime, keep your credit card in the wallet, and let's see how things unfold.
---
You can find more photo tips and "photography how tos" on my Pinterest page.
---