The Apple 1 was Apple's first computer and was hand-built by Apple co-founder Steve Wozniak in Steve Jobs' garage in 1976. At the time, it was priced at $666.66 and sold without any accessories, including a case, monitor, or keyboard.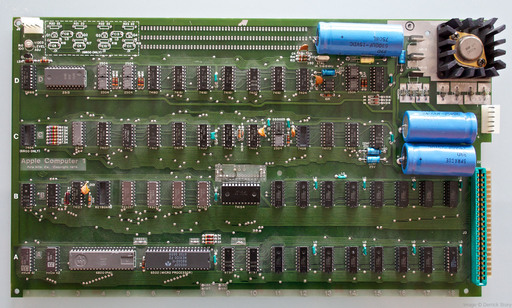 The Apple 1 photographed by Derrick Story. Click on image for larger size.
I recently had the opportunity to hold this piece of Apple history in my hands. And I thought you might enjoy a close look at it yourself. I took this photo on a table with natural light coming through a window. (As you may have guessed, the owner didn't want me to walk off with it for a studio shot.)
For the technology fan that I am, this is a work of art.
---