If the iPad 3 has a 5MP iSight camera, and the iPad mini also has a 5MP iSight camera, then why do the two devices render images so differently? Here are side by side photos in a backlit situation.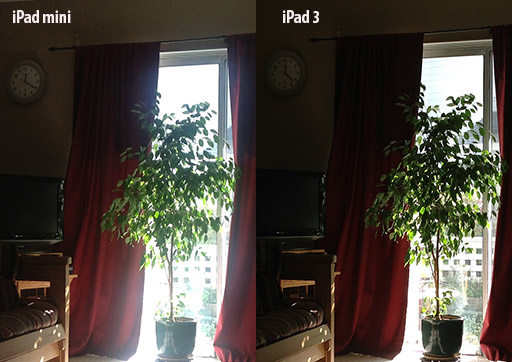 My friends over at Boinx Software ran a similar test between an iPad mini and an iPad 4.
So, is the hardware different? Or, is it an implementation of the software? We'll try to get to the bottom of this and report back. If you have some information, please post here.
---