Most photos can be improved with just a few adjustments... especially if you know which levers to pull. In my Macworld article, The 7-step edit in Aperture 3.4, I walk you through an easy image editing workflow that will improve 90 percent of your pictures.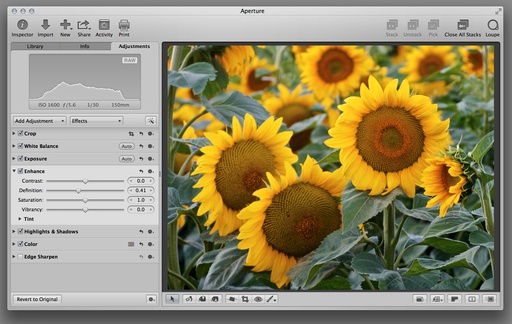 Aperture Tips and Techniques
To learn more about Aperture, check out my Aperture 3.3 Essential Training (2012) on lynda.com. Also, take a look at our Aperture 3 Learning Center. Tons of free content about how to get the most out of Aperture.
---
The Digital Story on Facebook -- discussion, outstanding images from the TDS community, and inside information. Join our celebration of great photography!
---