Here's a sweet update. PayPal is now offering an iPad version of PayPal Here, the app that allows you to accept credit cards with a swiper accessory (free to PayPal users).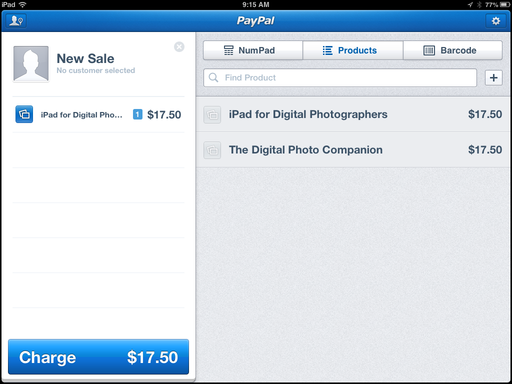 In iPad for Digital Photographers, I recommended the iPhone version of this app for PayPal users. It wasn't particularly beautiful on the iPad, but it did work well. Now we have both!
I tested the new iPad version, and it works great. Once you have it set up, you can delete the old iPhone version from your iPad. You won't want to be using it anymore once you experience the joy of the iPad version.
I write about PayPal Here on pages 219-221 of the book.