Later this year Apple will take the wraps off iOS 7. Initial reviews of the beta version have been mixed. Many feel that Apple needs to modernize the appearance of its operating system to stay competitive. Others feel that they may have gone too far in terms of flattening the look and making the type less bold.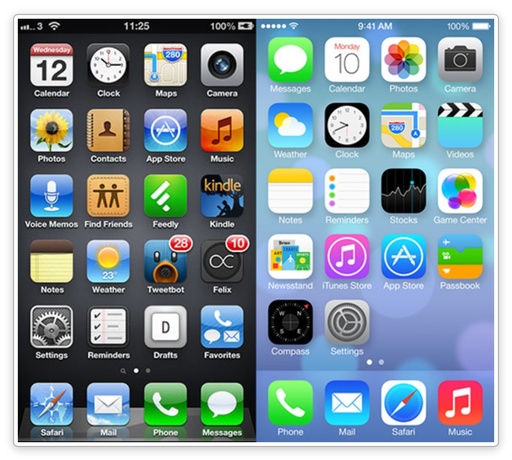 iOS 6 on the left and a beta version of iOS 7 on the right.
Design expert Matt Gemmell provides a detailed review of the development process for Apple's new mobile operating system in his post, iOS 7. If you're curious about what's coming down the pike, and why, you should read Matt's article.