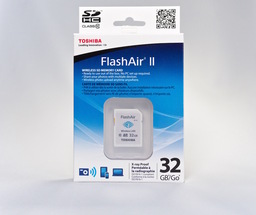 When I needed to photograph the Toshiba FlashAir card for my review on c't DigiPhoto, I used the Fotodiox FlapJack LED Edge Light ($299) for the shoot. And I have to say, this nimble, diffused light is making my job a lot easier.
What separates the Fotodiox from other LED units I've used is the built-in diffusion, eliminating the need for a softbox. The LED bulbs aren't pointed directly at the subject. Instead, they are angled inward with the light reflected through diffusion material. The result is a soft, beautiful illumination.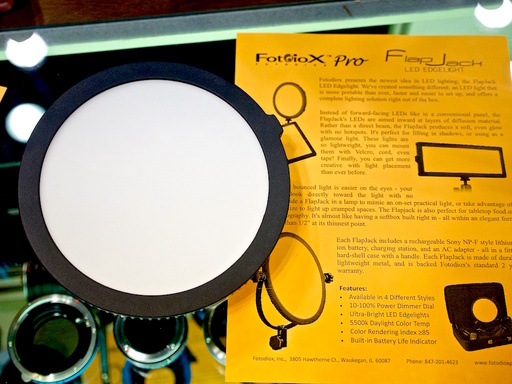 For the FlashCard shoot, I put the product in a collapsable mini-studio and used the Fotodiox light for the front illumination. I added a smaller traditional LED panel pointed at the backdrop to keep it nice and bright.
The Fotodiox is battery-powered (although the kit includes an AC adapter if you want to use it). I leave the Flapjack mounted on a light stand so I can position it anywhere I need without concern about cords. The Fotodiox also includes a built-in dimmer, so I can easily balance the foreground illumination with the background to get exactly the look I want. And since the output is color-balanced for daylight, I can leave my camera in Auto White Balance mode without worrying about unsightly color casts.
All of this adds up to fast, easy, and attractive product photography. As much as I like the Fotodiox Flapjack for portrait lighting, it's even better for knocking out product shots.
Adding the Finishing Touches
Once you've captured the photo, finish it off in style. My post-production tutorial Enhancing Product Photography with Aperture is chockfull of tips and techniques that will help you make your products shine.
Want to Comment on this Post?
You can share your thoughts at the TDS Facebook page, where I'll post this story for discussion.