This week on The Digital Story Photography Podcast: Photo Gear at CES, Backlighting techniques, Samsung NX3000 APS-C Mirrorless camera kit, Selfies Get a Bad Rap - All of this and more on today's show with Derrick Story.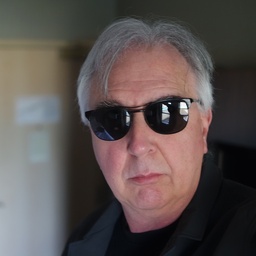 Snapshot - "Selfies Get a Bad Rap" For years, photographers were absent from family photo albums. So once they finally turn the camera towards themselves, they're suddenly narcissistic? I discuss on the first segment of today's show.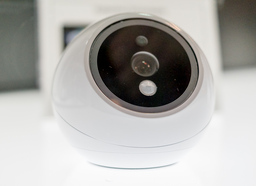 Weekly Update - CES Report. Plenty of news about connected devices and wearables. But what about photography? I provide some insights on announcements such as the Canon Connect Station CS100, the iCamPRO HD, the Inspire 1 Camera Mount, Panasonic's trio of superzooms, 5 new Canon compacts with emphasis on connectivity, and the Segate Seven 500 GB USB3.0 hard drive that's only 7mm thick.
Story #1 - Bargain or Bust? Trying out the Samsung NX3000 with 16-50mm power zoom lens. This kit is selling for around $400, includes a 21MP APS-C sensor, 16-50mm power zoom lens, and excellent WiFi and NFC connectivity.
Story #2 - From the Screening Room - Exploring Photography: Backlighting with Ben Long. This week's featured artist is teacher fantastic Ben Long. He tackles the universal challenge of backlighting, a demon that has overcome us all at one time or another.
You can watch Ben in action by visiting the TDS Screening Room at lynda.com/thedigitalstory. While you're there, you can start your 7 day free trial to watch all of Ben's movies, plus every other title in the library (including over 20 by yours truly).
Story #3 - "How Much Faith Should I Put in DxO Numbers?" Robert Perrin asks, "And all the DxO numbers favor the Nikon/Sony over Canon. Â So my real questions are, am I putting too much into the DxO numbers? Â Do you think Canon is going to address their disadvantage in high ISO noise, dynamic range, picture quality and color depth or are they going to focus more on the ability of their cameras to do video better? Â Knowing that I want to shoot low light, am I looking at the right attributes of camera performance to get better quality pictures?"
Virtual Camera Club News
Photo Assignment for January 2015 is "Backlighting". (You might want to check out our Screening Room selection first :-)
News from SizzlPix: Have your SizzlPix now, and with PayPal Credit, make no payment until July. Great for selling SizzlPix of your photography and collecting your profit even before you pay. Also helpful for any photographer with an opportunity for gallery showings.
Red River Paper - Save 10 percent off your next order of inkjet paper and greeting cards. Good one per customer. Use discount code STORY10X - Ends 1/15/15.
Oh, and Another Thing...
Thanks to everyone who recently reviewed the TDS Podcast in iTunes!
BTW: If you're ordering through B&H or Amazon, please click on the respective ad tile under the Products header in the box half way down the 2nd column on thedigitalstory.com. That helps support the site.
Download the Show
In addition to subscribing in iTunes, you can also download the podcast file here (34 minutes). You can support this podcast by purchasing the TDS iPhone App for only $2.99 from the Apple App Store.
More Ways to Participate
Want to share photos and talk with other members in our virtual camera club? Check out our Flickr Public Group. And from those images, I choose the TDS Member Photo of the Day.
Podcast Sponsors
lynda.com - Learn lighting, portraiture, Photoshop skills, and more from expert-taught videos at lynda.com/thedigitalstory.
Red River Paper -- Keep up with the world of inkjet printing, and win free paper, by liking Red River Paper on Facebook.
SizzlPix! - High resolution output for your photography. You've never seen your imagery look so good. SizzlPix.com. SizzlPix! now is qualified for PayPal "Bill Me Later," No payments, No interest for up to 6 months, which means, have your SizzlPix! now, and pay nothing until May!
Want to Comment on this Post?
You can share your thoughts at the TDS Facebook page, where I'll post this story for discussion.