I love reflectors for portraits, but they don't work very well in the shade. In those situations, I pull out the flash, position it off-camera, and reduce its output for a natural look.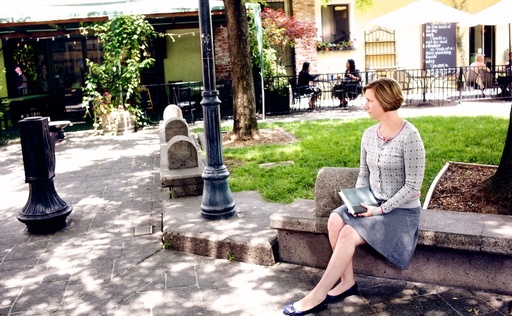 I snapped this image as we were preparing for a commercial shoot. I often have one of the clients sit-in for testing while the subject is getting ready. They do their prep; I do mine.
I used a Canon 5D Mark II with the Yongnuo 35mm f/2.0 and a Canon Speedlite on a dedicated flash cord.
In Aperture Priority mode, the f/stop was set to f/5, shutter speed 1/200th, ISO 640, EV +1.0, and flash exposure compensation was -0.67. By using a fill light for the subject with reduced output, I was able to create a natural look. And that's the key to fill flash... don't use it full tilt.
When our model was ready, so was I. (And thanks to Crystal for sitting in for the test shot. You look great!)
Want to Comment on this Post?
You can share your thoughts at the TDS Facebook page, where I'll post this story for discussion.