The original PEN-F was an innovative half-frame film camera released in 1963. Now decades later, Olympus has returned to its design roots to create the throughly modern digital PEN-F. And it's a beauty.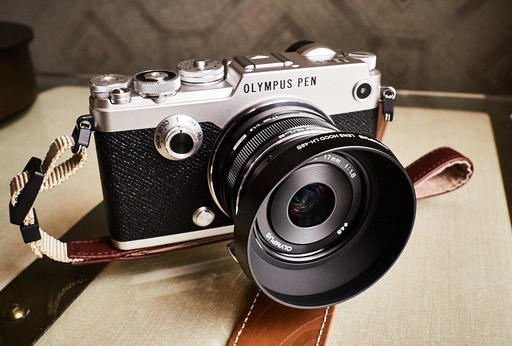 Front view of the Olympus PEN-F with the 17mm f/1.8 prime lens and metal hood.
The top and front covers of the body are crafted from magnesium, with aluminum metal dials. The exterior is wrapped in leather, including the back of the fully articulated LCD screen. Inside the body is a 20MP Four Thirds sensor and 5-axis stabilization providing up to 5 stops. The electronic viewfinder is positioned on the left side allowing street shooters to have one eye in the viewfinder and the other free to watch surrounding activity.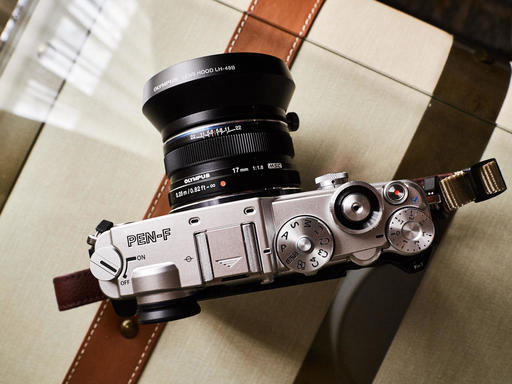 This is a camera built for street photography. Its low profile design, responsive shooting, and customizable monochrome and color profiles are wonderfully matched for creative capture in urban settings.
"Under the Bridge" - Olympus PEN-F with 75mm f/1.8 lens - ISO 200, f/4, 1/250th, Monochrome mode, mono profile 2. All photos by Derrick Story.
A machined aluminum dial on the front of the camera enables switching to monochrome, custom color, art filters, and CRT. You can further customize these settings using a spring lever positioned beneath the mode dial and using menu options. I became enamored with the B&W images I could produce with the PEN-F and found myself shooting in this mode most of the time.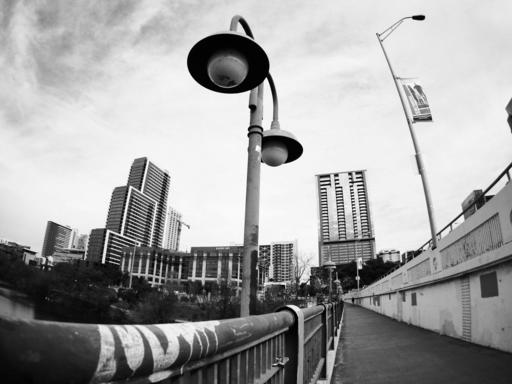 "Austin Skyline" - Olympus PEN-F with 9mm f/8 fisheye lens - ISO 200, f/8, 1/500th, Monochrome mode, mono profile 2.
This doesn't mean that the camera isn't equally adept at recording rich, film-like color photographs. It is indeed. And to some degree, that's the point. Artists can use this tool to create exactly the images they visualize. The ability to bend and blend tones and colors is unlike anything I've shot with before. And when you discover a look that you've always wanted from a digital camera, it's impossible to resist experimenting even more.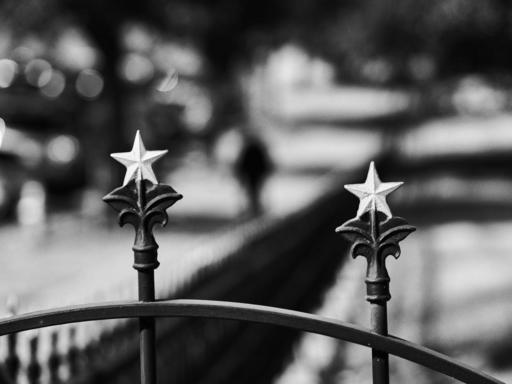 "Austin State Capitol" Olympus PEN-F with 75mm f/1.8 lens - ISO 80, f/2, 1/2000th, Monochrome mode, mono profile 3.
The final production versions should hit retail outlets in early March. Going price will be $1,199.99 US for the body. I talk more about my experience with this camera on this week's TDS podcast. But the bottom line is: this is one very creative tool for photographers.
The Nimbleosity Report
Do you want to keep up with the best content from The Digital Story and The Nimble Photographer? Sign up for The Nimbleosity Report, and receive highlights twice-a-month in a single page newsletter. Be a part of our community!
Want to Comment on this Post?
You can share your thoughts at the TDS Facebook page, where I'll post this story for discussion.