In addition to the Polaroids I want to digitize, I have lots of snapshots that I'd like to share online. I haven't done much of that in the past because, quite honestly, it was just too much hassle. But now, I have a simple workflow using my iPhone and Photos, that has changed all of that.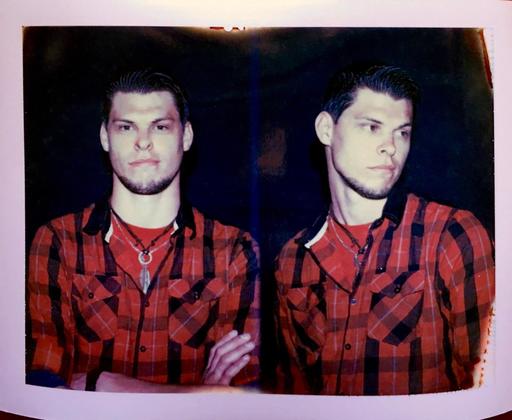 "Chris" by Derrick Story with a Polaroid MiniPortrait 203 Passport Camera.
First, I scan the print with the iPhone 6S and the Unfade app for iOS. This gives me an excellent source file that is semi-corrected too.
The image is automatically saved to my iCloud account, so it's there waiting for me on my Mac. I open it in Photos for OS X and apply the Enhance tool in the Edit menu. If I need to do more, I can use one of my favorite Editing Extensions such as Pixelmator Retouch or BeFunky.
The adjusted image is saved back to iCloud and is available on all of my iOS and Mac OS X devices. From there, I can share at will. The entire process takes about 5 minutes.
Do You Like Film?
Take a look at theAnalogstory - Film Photography in the Digital Age. We cover great 35mm cameras, personal stories from film photographers, quick tips, and even a camera shop. Stop by, won't you?
Want to Comment on this Post?
You can share your thoughts at the TDS Facebook page, where I'll post this story for discussion.