Recently I wrote about ACDSee Pro for iOS and how easy it is to shoot in RAW with an iPhone.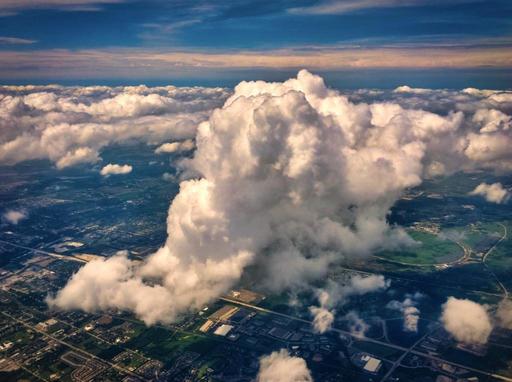 "Clouds Over Aurora" captured with an iPhone 6S and ACDSee Pro. Photo by Derrick Story.
One of the subjects I was looking forward to capturing in RAW was the landscape from above while flying. I wasn't disappointed.
Using ACDSee Pro, my images were stored as both Jpegs and DNGs. I saved the RAW files to my Camera Roll, which added them to iCloud as well. Once I reached my hotel room, I opened the images in Photos for macOS and quickly processed them using Luminar Neptune and the native tools in Photos.
And this is just quick and dirty stuff. Later on, if I want to apply noise reduction or other advanced adjustments, those RAWs will hold together nicely while doing so.
Having those DNGs, instead of Jpegs, for challenging subjects like this made my iPhone all the more valuable as a travel camera. I really like this workflow.
Photos for macOS as Your Digital Darkroom
You can learn more about using Luminar as an editing extension in my lynda.com training, Photos for macOS: Advanced Editing Extensions.
And if you'd prefer to cozy up with a book, check out The Apple Photos Book for Photographers that features chapters on basic editing, advanced post processing, and editing extensions.
You can share your thoughts at the TDS Facebook page, where I'll post this story for discussion.