Both the Sands Expo and the Las Vegas Convention Center were filled with an incredible array of gadgets and tools. But after 3 days of exploring, my favorite discover is the SabineTek SmartMic+ ($159, available now).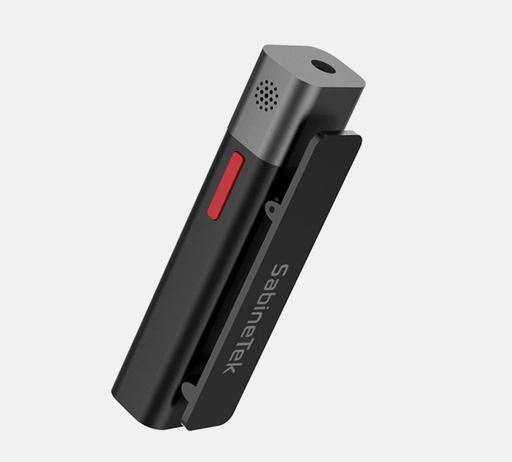 This little audio powerhouse, about the size of a USB Flash drive, connects to a smartphone via Bluetooth and is capable of performing a number of truly useful tasks. And it does so with wonderful fidelity.
I can clip it to my shirt and record audio for podcasting and reporting, even in busy environments. The SmartMic does a great job of automatically balancing the volume of my voice with the ambient sound. You can still here the background, but it's at a pleasant level. You can listen for yourself by tuning in to the first part of my CES Report Podcast where I wore the mic to the Pepcom event at the Mirage Hotel.
If you want to record video interviews on the go, the SmartMic also proves wildly useful. Using the downloadable app (iOS and Android), you clip the mic to the person you're interviewing and press the video record button on the phone's app. The app records the audio and video of the subject (audio via the SmartMic), and the phone records the audio of the person asking the questions. Then it's all balanced together in the final video. Very clever. And it works great.
The SmartMic+ can also be used for vlogging, and with mirrorless cameras and DSLRs. And because it's so compact, you can have it with you always. Buy two SmartMics, and you can enable two-way mode where one mic serves as the input, and the other is the receiver.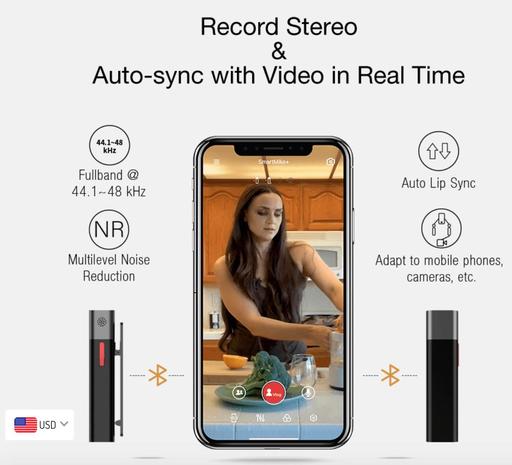 The SmartMic+ kit is nicely packaged and includes accessories such as a sponge cover, headset, charging cable, fleece cover (for wind protection), and even a soft pouch. I've had fun testing it throughout the week here in Las Vegas. And it is the one discovery that I want to take home with me.
You can learn more and purchase the SmartMic+ now at the SabineTek site
You can share your thoughts at the TDS Facebook page, where I'll post this story for discussion.