This is The Digital Story Podcast #810, Sept. 28, 2021. Today's theme is "Why I'm Still Podcasting." I'm Derrick Story.
Opening Monologue
The other day, during a conversation, someone asked me, "Why, after all this time, are you still podcasting? Don't you get tired of the grind?" In the moment, I wasn't overly articulate, other than to say, "I still like it." Scintillating, right? But after some reflection I was able to put my fingers on a few key reasons, and I'm going to share those with you in today's TDS Photography Podcast. I hope you enjoy the show.
Digital Photography Podcast 810
Tune-In Via Your Favorite Podcast App!

---

Apple Podcasts -- Spotify Podcasts -- Stitcher

Podbean Podcasts -- Podbay FM -- Tune In
Why, 809 Episodes Later, I'm Still Podcasting
I wrote this piece for Medium.com, and I'm going to read it for you now. I think it sums up my love of podcasting quite well.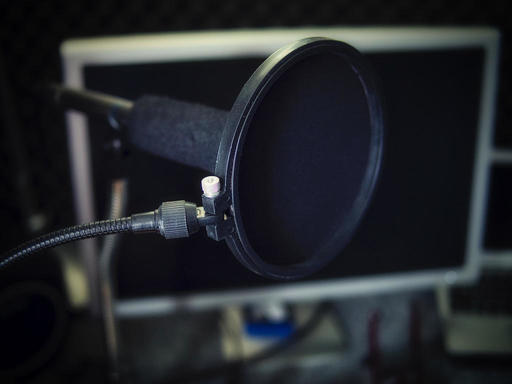 Canon Confirms the EOS R3 Is Not a Flagship Camera
You can read the entire article on fStoppers.
The Canon EOS R3 is one of the most technologically advanced cameras that Canon has produced. Improvements to the autofocus alone put the Canon EOS R3 ahead of almost every camera that Canon has ever produced. Despite this, Canon maintains that the EOS R3 is not a 1 series flagship camera.
The Canon EOS R3 is the priciest RF mount camera to date. With a price point of almost $6,000, it sits uncomfortably close to the Canon 1D X Mark III, the current Canon flagship camera. The Canon EOS R3 includes a number of improved features, such as video quality, autofocus, and a significant jump in the number of frames it can capture per second, albeit with the electronic shutter. However, the Canon EOS R3 is still not considered a flagship camera by Canon.
In a recent discussion with Canon, it was confirmed that the EOS R3 camera does not replace the Canon 1D X Mark III to become the new flagship. The key reason it's not considered a flagship camera is that the 1D series cameras are designed to operate in far more challenging conditions. Although the EOS R3 does have similar weather-sealing when the hot shoe cap is attached, it may not be as capable in tougher environments.
Interestingly, this could end up being a challenge for Canon. If a $6,000 camera is not a flagship camera for Canon, what will an actual 1 series RF mount camera cost? Also, what kind of features could we see in a potential 1 series RF mount camera?
It is, however, important to mention that there are a few features the 1D X Mark III holds over the EOS R3. These include a larger buffer and the ability to shoot much faster using the mechanical shutter. The 1D X Mark III can manage 20 frames per second for up to 1,000 images, whereas the EOS R3 can only manage 12 frames per second with the mechanical shutter. It's also limited to a maximum of 150 images when shooting at 30 frames per second with the electronic shutter.
In general, photographers that shoot with 1 series cameras expect zero compromises. And based on what the EOS R3 can do, Canon may have something remarkable planned for its first-ever RF mount flagship camera.
Our First Writing Workshop!
Writing for Artists Who Want to Publish (or just get better)
This online workshop is designed to help photographers, and all types of creatives, improve their writing skills for online sites including publications such as Medium.com. Useful for the business environment as well because improved clarity in writing often translates into successful business interactions.
Over the course of four sessions, you'll learn how to translate your thoughts into effective articles and posts that will engage readers. We will cover online style, article construction, self-editing tips, and promotion.
You will also have access to our online workshop community, DerrickStoryOnline, where you can ask questions, share techniques, and show off your work. Your membership to our online community extends pass the workshop itself, so you can continue to share notes with those who share your particular interests.
Our weekly meetings during the workshop itself are via Zoom, with AM and PM sessions available so you can match this event to your busy schedule. Plus, we record each session and make them available to participants for future reference.
You can sign up today and reserve your spot.
How I Use Two Printers to Save Money
You can read the entire article here.
Virtual Camera Club News
Inner Circle Members: A big thanks to those who support our podcast and our efforts! (And welcome to our new members.) And be sure to sign up for Inner Circle Annual Gathering of the Clans on Saturday, October 23.
My Writing on Medium.com: I now have 43 published articles on Medium.com. And if you haven't visited the site, and enjoy good writing on a variety of topics, I suggest that you may want to take a look. You can just go to the home page and enter "Derrick Story" in the search field. And if you like what you read, then follow me!
The New Donation Kit for Carefree Shipping of Found Film Cameras - If you've discovered a film camera that's no longer being used, our new Donation Kit makes it easy to pack and ship. Just visit the Contact Form on thenimblephotographer.com, click the box next to Donating a Film Camera, and let me know what you have. In your note, be sure to include your shipping address.
Affiliate Links - The links to some products in this podcast contain an affiliate code that credits The Digital Story for any purchases made from B&H Photo and Amazon via that click-through. Depending on the purchase, we may receive some financial compensation.
Red River Paper - And finally, be sure to visit our friends at Red River Paper for all of your inkjet supply needs.
See you next week!
Product Links and Comments
There are product links in this article that contain affiliate tags. In some cases, depending on the product, The Digital Story may receive compensation if you purchase a product via one of those links. There is no additional cost to you.
You can share your thoughts at the TDS Facebook page, where I'll post this story for discussion.