Back in April 2020, I published my initial review of the LaCie 2big RAID hard drive. There were many things that I liked about the unit including its ease of use, flexible options, and nice design.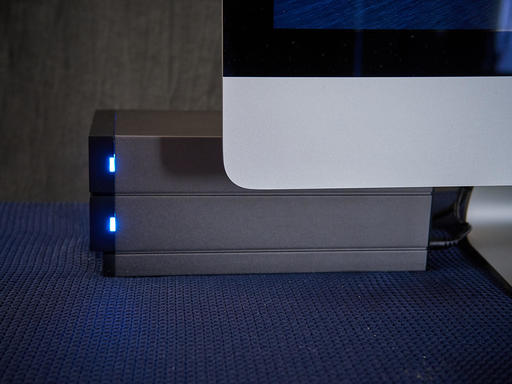 I have it set up with my iMac in the Zoom recording studio. On days when I'm recording or conducting online classes, I power down the LaCie to keep noise to a minimum or to prevent performance lags if the hard drive had been sleeping. Then on days when I'm working offline, I fire it up and use its storage and backup features.
Everything had been working well until one day recently it wouldn't power up. I went through the usual troubleshooting checklist, but with no success. For some reason, the unit had failed.
Losing a drive unit is one thing, but the integrity of the data is quite another. I had the LaCie set up for RAID 01 configuration. So technically speaking, I had two hard drives with my mirrored data on them.
I extracted the first hard drive from the unit and inserted it in a swappable hard drive enclosure that I keep on hand for just this kind of situation. Fortunately, the drive itself fired right up, and all of my files were there.
So even though the LaCie enclosure had failed, its content had not. This is an advantage of the more simple backup systems that don't compress your data or otherwise mess with it. If the enclosure fails, simple extract the drives and use them in another unit.
I checked the reviews of the LaCie 2Big, and there were some other power failures reported. I would say that in my case, how I used the unit probably wasn't ideal, turning it off and on frequently. That may have contributed to its demise.
But I have my data, and I will begin a search for a new temporary backup solution that may be better suited to my needs. Maybe it's time to go SSD?
Stay tuned.
Product Links and Comments
There are product links in this article that contain affiliate tags. In some cases, depending on the product, The Digital Story may receive compensation if you purchase a product via one of those links. There is no additional cost to you.
You can share your thoughts at the TDS Facebook page, where I'll post this story for discussion.