This is The Digital Story Podcast #875, Dec. 27, 2022. Today's theme is "Investing in What Your Need, Not What You Want" I'm Derrick Story.
Opening Monologue
What I need and what I want are not always the same things. It's wonderful when the two line up. But when they don't, I have to make a decision. Today was one of those days. This week I discuss my final equipment purchase of 2022. And how it was what I truly needed. And how I was able to resist what I really wanted. I hope you enjoy the show.
Digital Photography Podcast 875
Tune-In Via Your Favorite Podcast App!

---

Apple Podcasts -- Spotify Podcasts -- Stitcher

Podbean Podcasts -- Podbay FM -- Tune In
Investing in What Your Need, Not What You Want
Back in August with Podcast 854, I discussed our collective backup systems and how many photographers in our community weren't totally satisfied with their systems.
I was among the "somewhat satisfied" group and fading quickly. My two Drobos were still running fine, but their software dashboards were no longer being updated and not compatible with macOS Ventura.
My twin-drive RAID enclosure died. And even though I didn't lose any data, I didn't have a replacement moving forward. I found myself once again cobbling together a backup system based on random hard drives and iCloud. I knew I needed to fix this.
Fast forward to the end of 2022 with no progress. I had a little money left over in the budget and wanted to make a year-end purchase for tax purposes. Here's where it got interesting.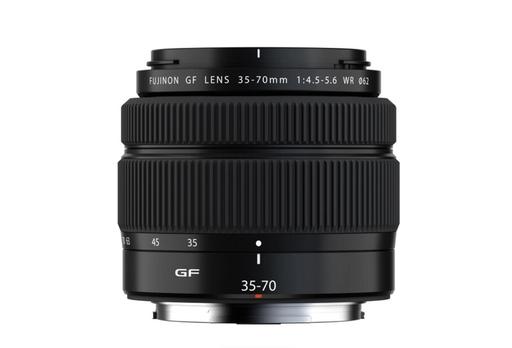 B&H Photo was running some screaming sales. One in particular that caught my eye was the FUJIFILM GF 35-70mm f/4.5-5.6 WR lens for $499 - a savings of $500! This optic would give me an equivalent of 28mm-55mm for my GFX 100S. I didn't own a zoom for that camera, and especially a zoom in my favorite range. And for only $499!
I left that catalog page open for two days. But I never added the lens to my cart. Why? Because what I really needed was a 2-drive RAID enclosure with a couple of 8TB drives. And yes, that rig costs about the same as the lens.
So you can see my dilemma. What I really wanted was the new lens to play with rather than the new backup drive system.
Finally, today, I ordered the Synology DiskStation DS220+ 2-Bay NAS Enclosure with a pair of WD 8TB WD80EFZZ Red Plus SATA III 3.5" Internal NAS HDD internal drives. Thanks to discounts and PayBoo's "no sales tax," then entire setup cost me $550. Well within my $600 budget.
How did I get to the point of choosing what I should invest in over what I wanted? Here's how:
Time - Waiting and debating over 48 hours instead of making an impulse purchase.

Pros and Cons List - This is where I have to be very honest with myself about the true benefits of each product.

Acknowledging I May Be Able to Get What I Want in the Future - If this lens went on sale once, odds are good it will happen again. And maybe next time I will be in a better position to purchase it.
Photography is the toughest area for me to resist tempting new purchases that I don't absolutely need. But if I stick to my system for vetting potential new gear, I almost always make the right choice. Whether I like it or not.
FILM NEWS: A NEW FILM CAMERA FROM PENTAX?
You can read the entire article on JapanCameraHunter.com.
Big breaking news. Over on the Pentax Japan website they have released a statement and a video, a pretty important one at that. Just have a wild guess what it is about? Yes, that is right, calm yourselves. A new film camera from Pentax. Or at least the intention to start earnest work on researching one. Now if that doesn't sound great then I don't know what will make you happy. So let's have a delve into it.
As many of you may know, Pentax and Ricoh are now the same company, and although the announcement was made by the Ricoh CEO Noboru Akahane, it was made under the umbrella of Pentax. Which inevitably leads to a few interesting thoughts. They could have gone with Ricoh, which would have almost certainly meant a compact camera, but with the announcement under Pentax, that opens the possibility of a new SLR or even a medium format camera. This is very exciting indeed. The official title for the announcement is "Film Camera Project", which sounds like music to my ears.
The camera project states there are two initiatives for this project. To begin considering the development of a new film camera, using the experience of veteran engineers to work with young designers and engineers. This could lead to some very interesting ideas, with new and more modern materials and techniques.
The second initiative is work with film fans to find out what they want from a new camera, utilizing social media and events to aid the development. This is a very nice touch, it shows that not only are they listening, but they are open to feedback. This is a breath of fresh air for a traditional Japanese company like Ricoh.
Both Pentax and Ricoh bring a real wealth of heritage and experience to the table. If any company in Japan can make a new film camera it will be these two. When I was asked if a Japanese company ever make another film camera, Pentax and Ricoh were the only ones I really thought that would have the onions to do it. And well, now they have announced that they are going to give it a crack of the whip.
The 2023 TDS Photography Workshop Lineup
Inkjet Printing Workshop for Photographers Online Workshop - Nov/Dec 2022 and Nov/Dec 2023. SOLD OUT

Maximizing Your Micro Four Thirds Camera Online Workshop - Feb. 2023. SOLD OUT

Ultimate B&W Photography Online Workshop - April 2023. SOLD OUT

Pt. Reyes In-Person Photography Workshop - May 16-19, 2023
Pt. Reyes and its surrounding areas (Tomalas, etc.) provide a wealth of landscape and wildlife photography - and we will explore both!
This four-day photography adventure takes you to rugged Northern California coastline, rolling hills, seashore wildlife, Tule Elk, tranquil inlets, and so much more.
This is the perfect getaway to relax, breath fresh air, enjoy the company of your fellow photographers, eat good food, and fill your memory cards with beautiful images.

Infrared Photography Online Workshop - July 2023

Sedona Arizona In-Person Photography Workshop - Oct. 2023. SOLD OUT

Wine Country in Autumn In-Person Photography Workshop - Nov. 2023
You can sign up for any of these events by visiting our Photography Workshops Page. Inner Circle Members receive a 10 percent discount on all events.
Photographer Behind Instagram's Most Liked Photo Doesn't Like The Crop
You can read the entire article on Petapixel.com.
Getty Images shooter Shaun Botterill took the photo that's officially recorded as the most-liked Instagram post of all time with 71 million likes as of publication.
Botterill says that it's impossible to plan for a trophy lift with so much chaos going on. "It is quite a weird feeling, it's a bit surreal, you go: 'Holy s**t,' he's right there where you want him to be and that doesn't happen often," the photographer says"Even his hands coming up [with the trophy], I think the way he's holding it and smiling, he's definitely got a moment with the fans."
Botterill says that he prefers the original horizontal crop and not the square one that Messi shared on his Instagram. He believes the wider view provides better context and better captures the adulation the soccer legend was receiving.
Botterill doesn't have any social media accounts and initially was unaware that his photo had smashed the all-time record for likes on Instagram. Mark Zuckerberg reposted the photo, confirming that it had taken the record previously held by an egg. "That's the funny thing for me because I'm not on Instagram, I wouldn't even know how to crop an Instagram picture," Botterill says.
Just Released! Photos for macOS Ventura and iPhone Essential Training
With Photos for macOS, you can manage, enhance, and share photos in a variety of ways. It's evolved into a powerful, but easy to use imaging application. And it's free!
In this course, I take you on a detailed exploration of how to use Photos for both the Monterey and Ventura versions, plus tips for iOS as well.
I start with an exploration of the interface, then move into the new features. Noteworthy topics include how to remove duplicates from your library, different ways to use Live Text to transform your camera into a personal assistant, how to search for pictures by object type, copy images from messages to Photos, use Quick Notes with Photos, and automate common tasks with shortcuts and built-in Mac intelligence.
Also included are updates on some of the recent improvements to the importing process, with lots of useful tips for organizing and editing your pictures. (The editing tools are terrific!) Upon completing this course, you'll be working more effectively with Photos for macOS Monterey, Ventura, and iOS.
If you use a Mac and haven't explored Photos for a while, I think you'll be surprised by its power. Take a look for yourself by visiting Photos for macOS Ventura and iPhone Essential Training.
Virtual Camera Club News
The Nimble Photographer Newsletter is now publishing every Thursday. Readers will enjoy a variety of content spanning from short photo essays, to commentary on weekly events, to reviews of the latest and coolest photo gear.
Inner Circle Members: A big thanks to those who support our podcast and our efforts! We are having a blast at our new Inner Circle hangout, the private group I've set up at DerrickStoryOnline. We'd love it if you join us. You can become an Inner Circle Member by signing up at our Patreon site. You will automatically be added to the new hangout.
My Writing on Medium.com: I now have 51 published articles on Medium.com. And if you haven't visited the site, and enjoy good writing on a variety of topics, I suggest that you may want to take a look. You can just go to the home page and enter "Derrick Story" in the search field. And if you like what you read, then follow me!
The New Donation Kit for Carefree Shipping of Found Film Cameras - If you've discovered a film camera that's no longer being used, our new Donation Kit makes it easy to pack and ship. Just visit the Contact Form on thenimblephotographer.com, click the box next to Donating a Film Camera, and let me know what you have. In your note, be sure to include your shipping address.
Affiliate Links - The links to some products in this podcast contain an affiliate code that credits The Digital Story for any purchases made from B&H Photo and Amazon via that click-through. Depending on the purchase, we may receive some financial compensation.
Red River Paper - And finally, be sure to visit our friends at Red River Paper for all of your inkjet supply needs.
See you next week!
You can share your thoughts at the TDS Facebook page, where I'll post this story for discussion.