On April 16, 2013, Apple released iPhoto 9.4.3 that includes improved control over Photo Stream (the picture management feature of iCloud).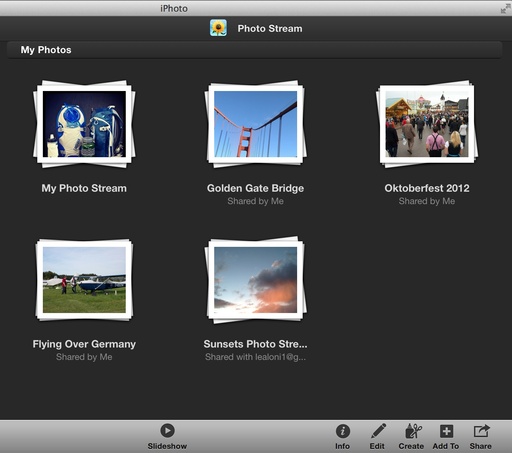 Via iPhoto 9.4.3, pictures can now be exported from Photo Stream using the Export command in the File menu. I tested this, and the full size image with EXIF data was easily copied from my Photo Stream to the desktop using the Export command in iPhoto.
Other improvements with this update include: pictures can now be deleted from My Photo Stream by dragging to the trash, and, Raw images manually imported from My Photo Stream are now editable.
I use iPhoto on my Mac to backup and manage my Photo Stream. This handful of improvements will make my work just a little bit easier.
More Aperture/iPhoto Tips and Techniques
To learn more about using Aperture and iPhoto together, visit my Using iPhoto and Aperture Together on lynda.com. Also, take a look at our Aperture 3 Learning Center. Tons of free content about how to get the most out of Aperture.