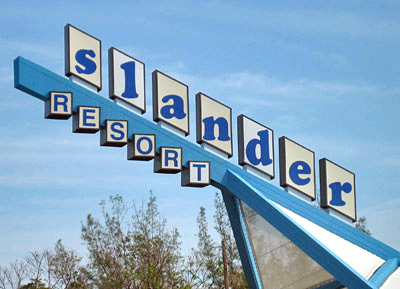 "While vacationing in the Florida Keys last week," said Craig Lee, "I spotted this sign. I pulled over and shot it through the windshield. It's actually the "Islander Resort" in Islamorada, but the sign was under repair -- probably from damage from Hurricane Wilma. I drove by again the next day and workers from the sign company were back repairing their repair."
Fortunately Craig had his camera with him before the final fix was made.
If you have an interesting candid you'd like to share, take a look at our Submissions page, then send us your Grab Shot. If we publish it, you'll receive an ultra cool custom carabineer keychain.
Technorati Tags: candid, image, photography