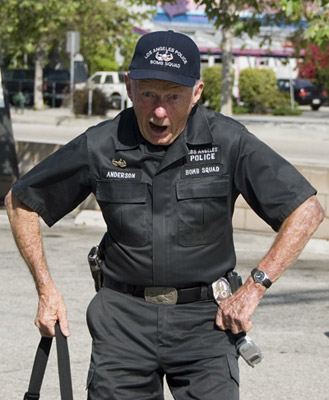 "While at Samys Camera (in LA) testing a Nikon D200," said Jennifer Tofani, "one of the store guards spotted me taking pictures and started mugging. The old koot was great. I love the bomb squad emblem on his shirt."
The D200 was set at ISO 200, Aperture Priority mode at f-4.8, and shutter speed of 1/1500 of a second.
If you have an interesting candid you'd like to share, take a look at our Submissions page, then send us your Grab Shot. If we publish it, you'll receive an ultra cool custom carabineer keychain.
Technorati Tags: candid, digital photography